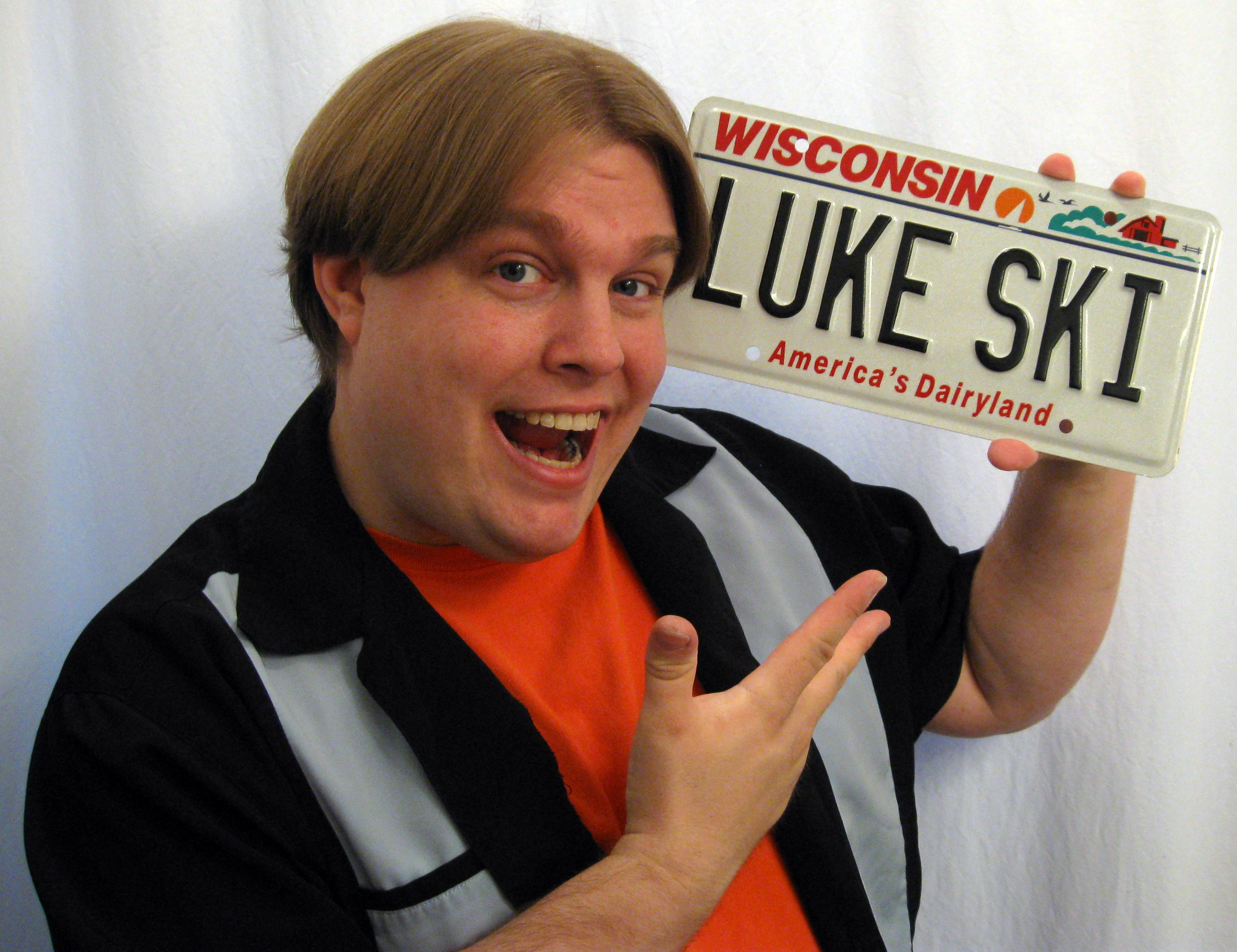 At Dragon*Con 2004, Dr. Demento declared "the great Luke Ski" to be his radio program's "Most Requested Artist of the 21st Century". Since then, Luke held onto that title by having songs on "The Dr. Demento Show's" annual year-end "Funny 25" countdown of his most requested songs of the year for nine years in a row, including two of them at #1 ("Peter Parker" 2002, "Stealing Like A Hobbit" 2003), and two of them at #2 ("You Don't Know Jack" 2006, "Too Much Stuff" 2009). His song parodies, originals, stand-up and sketches about pop culture pheonema (doot doo, do-do-do!) have make him a favorite performer at science-fiction and fandom conventions all across the midwest and beyond. He's released nine albums and a DVD over the past fifteen years, many of which feature collaborations and cameos by his fellow comedy musicians of the Funny Music Project (www.theFuMP.com), most significantly Carrie Dahlby, who often sings lead vocals on Luke's parodies of female musicians. His past hits amongst his fans include songs about Spider-Man, Lord of the Rings, Star Wars, Star Trek, Pirates of the Caribbean, Battlestar Galactica, Batman, Firefly, Doctor Who, Babylon 5, and Family Guy, with more recent hits about Disney buying Marvel, Twitter, Anime, Bruce Campbell, and The Big Bang Theory. He is the musical jester of sci-fi, the emissary of rap dementia, the pimp of the geek nation, and a prominent bacon enthusiast. So join the Dementia Revolution, and become a Luke Ski fan today! www.thegreatLukeSki.com
Notable Conventions Luke has performed at:
San Diego Comic-Con, Star Wars Celebration, Dragon*Con, NASFIC, Creation's 40th Anniversary Star Trek Convention, GenCon Indy, Origins, Nerdapalooza and many more. He also is the chair of the comedy music track at MarsCon in the Twin Cities (marscondementia.com).
Other links:
See Luke's professional illustration work, caricatures, cartooning, and more - artbylukeski.com
Listen to Luke DJ live playing comedy songs and recording the weekly FuMP podcast - dementiaradio.org
"Cirque du So What?" Luke, ShoEboX, Devo, & Chris' sketch comedy group - cirquedusowhat.net
"Luke & Carrie's Bad Rapport" The fortnightly podcast where Luke never shuts up. - badrapport.com
"THE DR. DEMENTO SHOW" Still on the air, still the best show ever. Listen anytime at drdemento.com
Please click on the following thumbnails for images of Luke Ski: